False Domestic Abuse Accusations in Divorce & Custody Cases
June 14, 2023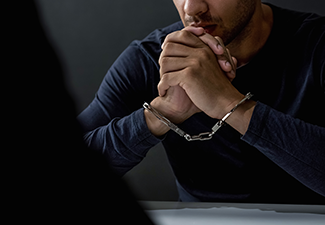 Divorce and child custody are among the most contentious family law issues and are often fiercely contested. In fact, some desperate spouses or parents may go to the extent of falsely accusing their estranged partner or child's other parent of domestic abuse in order to gain leverage in a divorce or child custody case. Unfortunately, a domestic violence allegation affects the accused person's reputation and every aspect of a divorce case, including child custody, parenting time, alimony, child support payments, and other matters.
Attorney Douglas A. Ball is committed to offering experienced legal services and protecting the rights of individuals who have been falsely accused of domestic abuse. As a highly-skilled Ohio family law attorney, Douglas can investigate every last detail of your case, dispute the accusation against you with factual evidence, and help protect your reputation, child's custody rights, and parenting privileges. Douglas A. Ball Attorney at Law proudly serves clients across Batavia, Ohio, and the surrounding areas, including Batavia, Clermont County, Brown County, Warren County, and Hamilton County.
Consequences of Domestic Abuse Claim
In Ohio, domestic violence or abuse occurs when a person attempts to cause or recklessly causes bodily injury, threatens, stalks, or commits a sexual offense against a family member, household member, or dating partner. Here are some far-reaching consequences of a domestic abuse allegation:
massive fines and court fees

lengthy incarceration, ranging from months to years or decades

mandatory anger management classes or drug abuse treatment programs

loss of rights to possess, carry, purchase, or own a gun or firearm

a protective or restraining order may be issued against the defendant

loss of child custody, visitation, and other parenting privileges

loss of hunting or fishing license

loss of current and future job opportunities

possible deportation or inadmissible into the country (if you're a non-u.s. citizen)

a criminal record/history
Unfortunately, these consequences will become more devastating when the accused party is involved in a contested divorce or child custody battle.
How Domestic Abuse Allegation Affects Divorce
Additionally, Ohio allows both no-fault and fault-based divorces. Among the grounds for fault-based divorce in the state include extreme cruelty and incarceration. As a result, the domestic violence victim may file a fault-based divorce or separate charges against the abusive partner.
When filing a fault-based divorce in Ohio, the victim may claim that their partner's abuse caused the marital breakdown. Thus, the judge will consider evidence of domestic abuse when deciding divorce issues in a fault-based divorce.
How Domestic Abuse Allegation Affects Child Custody
Furthermore, domestic abuse can affect child custody and parenting time. In a contested case, the Ohio court will award custody based on the child's best interests. If a spouse has a history of domestic violence or child abuse, the judge may limit physical and legal custody, as well as visitation.
In addition, child custody and visitation may be revoked if the judge considers the domestic abuse allegations to put the child's welfare and safety at risk. The judge will also honor the protective or restraining order that is issued against the defendant and only allow supervised visitation. In extreme cases, the judge may terminate the parental rights of the abusive parent.
When You've Been Falsely Accused of Domestic Abuse
If you have been falsely accused of domestic abuse, you should take the following steps:
Remain silent and do not discuss your case with anyone.

Hire an experienced lawyer to help investigate the claims and fully explain your rights and legal options.

Gather and document necessary evidence, witness testimonies, and statements to build a strong case.

Avoid talking to law enforcement about your case.

Only discuss the details of your case and other legal strategies with your lawyer.

Never sign any document without consulting with your lawyer.

Do not contact your accuser.

Maintain a low profile and do not post on your social media accounts.
Burden of Proof
However, it is important to understand that the burden of proof in domestic abuse accusations usually favors the alleged victim. In a criminal case, the prosecutor must prove the charges beyond a reasonable doubt. However, the burden of proof is much lower in civil cases.
Nevertheless, if you've been falsely accused of domestic abuse in a divorce or child custody battle, you need to retain an aggressive attorney immediately. Your legal counsel can thoroughly investigate your case details, enlighten you about the nature of your charges, gather substantial evidence and facts to establish your innocence, and outline a solid strategy to fight the false allegations against you.
When You've Been Accused of Using a Claim for Leverage
However, there are situations where the alleged victim files a valid domestic abuse claim, but the abusive partner tries to turn the table around. If you have been accused of filing false domestic violence allegations to gain leverage in a child custody or divorce battle, you need to hire a highly-skilled attorney right away. Your lawyer can gather evidence and witness statements to build a solid case, argue your case diligently in court, and help protect you and your children's best interests.
An Attorney Can Help You Seek Justice
Allegations of domestic violence can result in devastating ramifications when involved in a contested divorce or child custody battle. If you have been falsely accused of domestic abuse or you've been accused of filing false claims to gain leverage in a divorce or child custody battle, retaining a knowledgeable family law attorney is imperative for detailed guidance and to help protect your personal reputation and legal rights.
Attorney Douglas A. Ball is poised and ready to defend and represent clients facing false domestic abuse charges in their divorce or child custody battles. With his extensive knowledge of family law and criminal defense, Douglas can help you navigate this difficult legal battle strategically and represent you diligently at every phase of the legal process. Above all, Attorney Douglas A. Ball will fight aggressively to protect your rights and help you achieve the most favorable outcome in your divorce or custody battle.
Domestic violence accusations in divorce and child custody cases are scary. Don't face the legal battle all alone. Contact Douglas A. Ball Attorney at Law today to schedule a simple case assessment with a trusted divorce lawyer. Attorney Douglas A. Ball can offer you the personalized legal counsel and skilled representation you need.