Criminal Defense Attorney in Batavia, Ohio
If you're facing criminal charges, you need to act fast. A conviction can change your life forever. You need to find aggressive, effective representation. Douglas A. Ball Attorney at Law has been helping others like you for the past 30 years to exercise their rights to achieve the best possible outcome.
Schedule your consultation
Douglas A. Ball
Attorney at Law
Douglas A. Ball is a former public defender who now actively represents clients in Clermont County and the greater Cincinnati, Ohio, area. With his three decades of experience, he brings his passion, focus, and legal knowledge to your defense.
Because of his background, Attorney Ball is familiar with the local justice system. His goal has always been to achieve the most favorable outcome possible, while working closely with defendants so they know their rights and options at all times.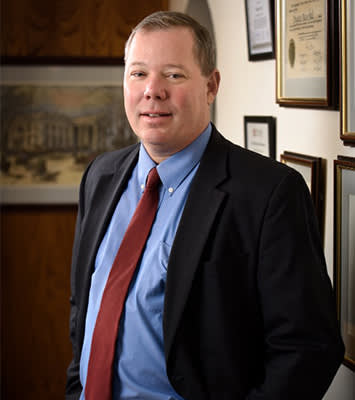 Do I Need a Criminal Defense Attorney?
If You're Being Investigated for a Criminal Offense, the Answer Is "Yes."
A criminal conviction can not only lead to severe penalties—including jail time, fines, and probation—but it will also leave you with a criminal record that can last your lifetime. You need fiercely compassionate criminal defense representation.
What to Look For in a Criminal Defense Lawyer
Knowledge, Passion, and Experience

Attorney Ball's career has largely been spent in the courtroom defending and representing others. He will bring his knowledge, passion, and resources to help achieve the best possible result.
Familiarity with the Local Justice System

Having served as a public defender, Attorney Ball knows the local justices and prosecutors and can adjust his strategy accordingly. This proves invaluable in crafting a solid defense.
Fair and Affordable Services

Attorney Ball and his team understand the financial challenges individuals and families face, so they tailor their services to make securing your future a more affordable proposition.
Work With an Attorney to Develop a Solid Defense
Your Future Is at Stake, So Let's Meet and Strategize.
When you're facing a criminal charge, the sooner you obtain experienced counsel and representation, the better your odds are for achieving a favorable result. Douglas A. Ball and his team have built a solid reputation for serving their clients well and helping them exercise their rights to secure their future.